Sugar, spice and everything nice. That describes Sahar in a nutshell. A marketing professional who took her love for food to a whole new level. Meet one of the newest pastry chefs at the Burj Al Arab. Her love for cakes, tarts and everything food-related, makes her our holiday expert for helping you pick that perfect gift for the Foodie in your life.
What do you love most about the Holiday Season?
My favorite part of the holidays is the Cookie Swap – each person makes enough of one kind of cookie to share and sample at the party – because it's fun to see how creative people will get for cookies!
What is your favorite item from your personal wishlist and why?
The Monopoly game – it helps me figure out who my real friends are after we have played.
---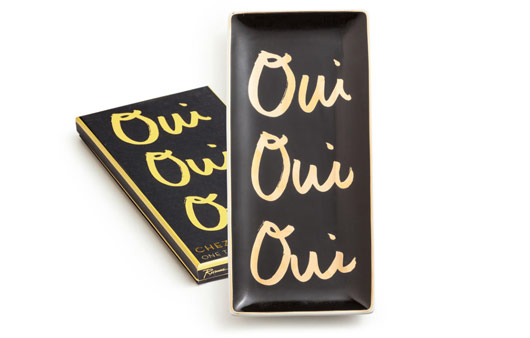 Who is the person you find it hardest to shop for?
Myself! I have major FOMO – fear of missing out – so I want everything on my list!
My favorite holiday tradition is…
Sharing a nice meal with people I love. People tend to forget their worries after a great meal and they are just happy they ate something tasty!
What is the "must-have" item for a foodie?
"Oui" plates – never say no to something tasty that you know you are going to enjoy!
Check out her wishlists below!
Follow Sahar on Social Media:



Wouldn't Mind Getting These As a Gift