Some of the biggest alternative Arabic music artists will be performing live at the recently launched WASLA Arabic Alternative Music Festival at the Dubai Media City Amphitheatre on Friday January 20 th 2017.
Bringing some of the most exciting names from the Arabic alternative world together on one stage, the WASLA platform promises to showcase and grow talent from the vibrant emerging music scene across the Middle East and North Africa.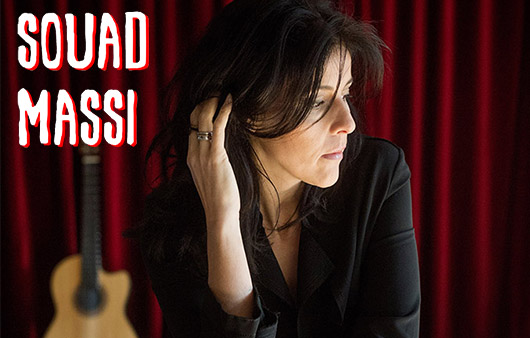 Souad Massi came from the Bab El Oued district of Algiers.

Critics welcomed her first album 'Raoui' as a brave new dawn in the history of Maghrebi music. They made no mistake. Her youthful obsessions with western rock, folk, country music, as well as the chaabi and classical andalusian music of her native land, gave birth to a style uniquely her own, an emotionally charged vehicle for themes of loss, nostalgia and the bonfire of innocence which was the Algerian civil war of the 1990s. Two subsequent albums, 'Deb' and 'Mesk Elil', have only served to fortify her reputation and deepen her enigma.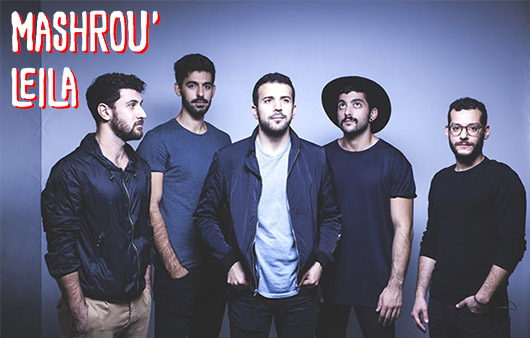 Mash'rou Leila

Born of a nocturnal encounter at the American University of Beirut in 2008, Mashrou' Leila is a six-member band that fuses the craftiness of a music workshop with the punch of stadium rock. With their distinct approach to storytelling and orchestration, they have crafted some of the most melancholic ballads and raucous anthems in contemporary alternative Arabic music, and went on to perform them live at sold-out venues in Lebanon, Cairo, Amman, Istanbul, Dubai, Tunis, Paris, Amsterdam,Montreal, Geneva, Serbia and international festivals such as Byblos, Baalbeck, BabelMed, Paleo and Exit.
Their eponymous debut album and the 7al Romacy EP unfold like cinematographic fictions starring lovesick characters in desolate motels or wandering insomniacs in ghostly cities. At times quirky and playful, at others bitter and somber, the songs demonstrate the band's great versatility in dealing with musical form, narrative, and social issues..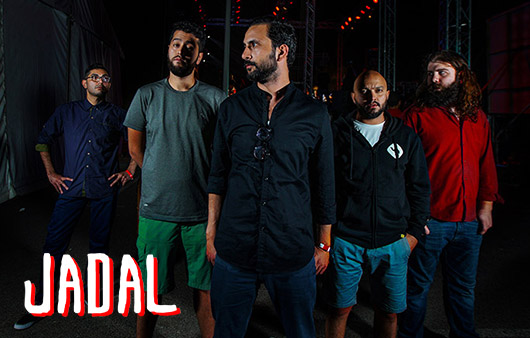 Jadal

Jadal is a Jordanian Rock Band, formed by composer, guitarist, and producer Mahmoud Radaideh in 2003. Known for their lively performances, Jadal's music breaks boundaries, and challenges the music scene. Their diverse fans, both rock and Arabic music fans prove that music isn't biased to language or background.
Jadal has recently released their 3rd Album "Malyoun", bringing a bright new sound to the powerful compositions. The new album addresses pure social issues and is fascinated by life's diversity and its challenges, struggles, beauty and its bliss. Following the release of "Malyoun" in a grand live music concert that was attended by a huge fan base in Amman, Jadal meanwhile are preparing for their MENA Album release tour for 2016/2017, and they have been recently touring in several Arab countries including Palestine, Lebanon, Egypt, UAE, Tunisia, Morocco, and Turkey, and now in Dubai.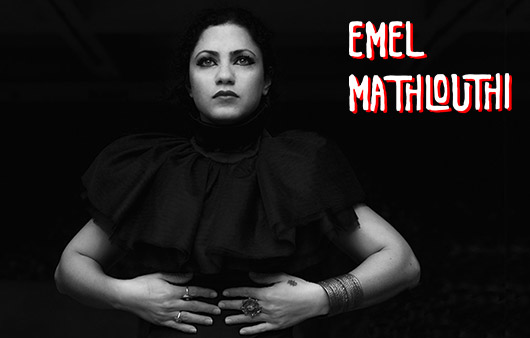 Emel Mathlouthi

A strident songstress whose intensity is cloaked in melliflous vocals, Emel Mathlouthi is also known for her role as a leading artist in the Arab Spring. Born in Tunis, she was shunned from her country's official airwaves but rose to prominence through social media. She released her first album, Kelmti Horra (my word is free) in 2012, garnering lavish praise from critics and fans for her powerful vocals laid over a unique mix of north african rythyms and modern electronic beats. Her 2015 was prolific, including work on a new album with producer valgeir siggurdson and culminating with her solo performance at the Nobel Peace Prize Ceremony. Called one of the top fifteen acts of 2015 by popmatters, Emel Mathlouthi is a unique artist with a powerful message and a voice beyond comparison.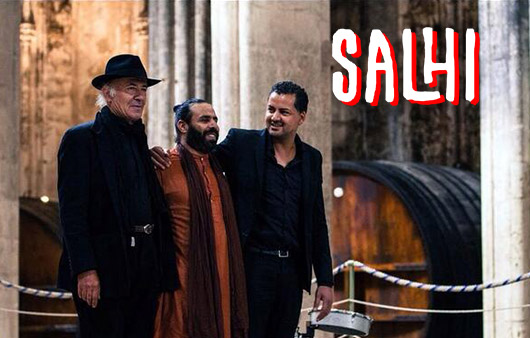 Salhi

The exceptional meeting between percussionist Imed Alibi, Sufi singer Mounir Troudi, and jazz trumpetist Michel Marre serves to create a new expression of Bedouin musical heritage, in particular the "Salhi" which brings together mysticism, poetry, and atmospheres of party and trance. Although considered folk, the Bedouin and Soufi songs made the heart of a country beat at a time when the free word was restricted. Taking risks is a recurring theme in Salhis music, to the inevitable delight of all those who listen.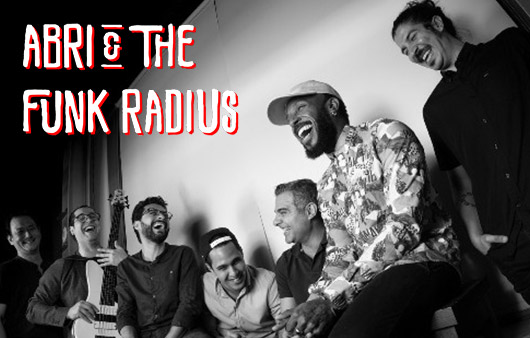 Abri & The Funk Radius

Nominated for MTV Europe's Music Award for Best Middle East Act, Hamdan Al-Abri is an Emirati singer/songwriter and one of the founders of Dubai-based soul band ABRI. One of the most well-known names on the UAE's homegrown music scene, Hamdan Al-Abri has been recognized time and time again for his talent. Playing music from a young age, he has already released two critically acclaimed albums and toured with legends such as Erykah Badu, Ziggy Marley, Arrested Development, Kanye West and Joss Stone.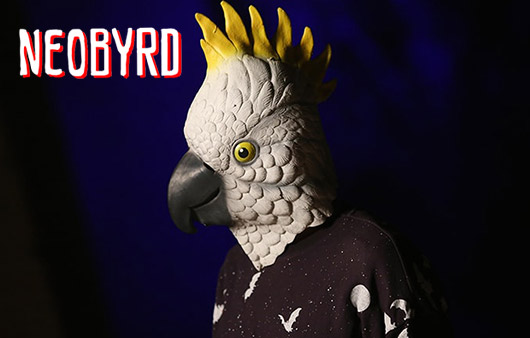 Neobyrd

Egyptian electronic musician and record producer NEOBYRD garnered mainstream recognition after two tracks from his first album "With You Again" and "My Sweet Heartless" were played on Egypt's biggest radio station, Nile FM. He is also known for his remixes for Daft Punk, Four Tet, NEUS & Egyptian Legend Hany Shenouda.